Meet the committee
Chair: Ann McMurray
Vice Chair: Becky Bryson
Treasurer:
Co-treasurer: Lynfa Day/Joanna Bennett
Administrator: Tricia McGinnity
Secretary: Julie Westwood
Website Manager: Ann McMurray
Education: 
Newsletter: Vicky Worrall
Social Media: Viv Marsh
Respiratory Competencies: Viv Marsh
---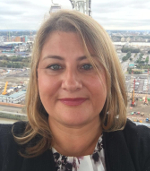 Ann McMurray, Asthma Nurse Specialist, RHSC Edinburgh
Ann is an Asthma Nurse Specialist at the Royal Hospital for Sick Children in Edinburgh. Ann qualified originally as a general nurse in 1993 and then as a children's nurse in 1995. She has worked as an asthma nurse specialist for the last 18 years. More recently Ann has been on secondment as a PhD candidate at the University of Edinburgh/ AUKCAR working on a study entitled Parent and Patient perspective of fatal and near fatal asthma - a qualitative study.
Ann is a member of the faculty for the Scottish Allergy and Respiratory Academy (SARA) and regularly contributes to other training events in Scotland. She is actively involved with the Asthma UK Centre for Applied Research (AUKCAR) as a collaborator and is interested in Patient Public Involvement (PPI) especially working with the young people's group, @speakasthma. She is a committee member of the research and education group within ARNS.
Ann has written for publication and is also a peer reviewer for medical and nursing journals. Ann has been an active member of the NPRANG community for many years and became Chair in November 2018.
---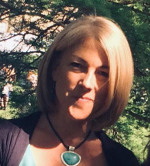 Becky Bryson
I have worked as a Paediatric Respiratory Nurse Specialist (asthma and allergy) at Wirral University Teaching Hospital Arrowe Park Hospital since 2001. I am a member of the North West Paediatric Allergy Network and also a committee member of PRANG North West, having been a member since it began in 2002. I have been involved with the BSACI as a committee member of the Nurses in Allergy group as Conference Rep for the Allied Health arm of the BSACI Conference planning team. I am an independent nurse prescriber and run two nurse led Asthma clinics and one nurse led Allergy clinic per week in addition to weekly Consultant led Respiratory clinics and a monthly Adolescent asthma clinic. Our service is rapidly developing and we have two Allergy support nurses to help with skin prick tests, management plans, auto-injector and inhaler education. In addition we are lucky to have a dedicated paediatric dietitian in our allergy team.
I graduated with an Allergy MSc at University of Southampton in 2011. As the author of a systematic review on sublingual immunotherapy for grass pollen allergy in children I presented a poster at the 2011 World Allergy Congress in Cancun. I have the Post Graduate Certificate in Education LHE, and I am a National Trainer for Education for Health and visiting lecturer at Chester University. I have presented nationally for NPRANG, BSACI, Allergy UK and regionally for the North West Allergy Group, PRANG North West.
I am delighted to be actively involved in NPRANG and have been a committee member since 2013 with the role of Treasurer, and I am now enjoying working with Ann as Vice Chair.
---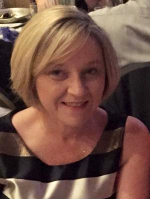 Lynfa Day
I am the first representative from Wales onto the NPRANG committee. I have worked as a clinical nurse specialist in Paediatric Respiratory, Allergy and Eczema for the past fifteen years based within a local District General hospital within Cwm Taf University Health Board. Along with other members of the team we provide support for children within the hospital and the local community which is recognised as having challenging health needs with large pockets of deprivation.
I run nurse led clinics for asthma and eczema and provide nursing support for children with Allergy as part of the multi-disciplinary team. Education forms a large part of my role; I provide training for children and their families, school staff as well as other health care professionals.
I have been instrumental in developing a very busy nurse-led service for children with atopic eczema which covers the whole of the organisation. This project was recognised as part of the Nursing Times awards 2018. In 2017 I was honoured to be named the RCN Wales Children's Nurse of the year.
---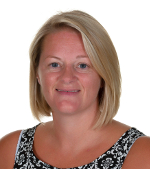 Joanna Bennett
Joanna is a respiratory nurse at Birmingham Women's and Children's Hospital. Joanna has worked as a respiratory nurse for over 10 years, both in secondary and tertiary care. Prior to this Joanna was a Wellchild Nurse within the Birmingham area caring for children with complex medical needs.
Joanna's current role involves working as an independent practitioner, providing assessment, treatment and education to maintain high standards of management in both Nurse Led and Consultant Led Clinics, along with providing ongoing support to empower the child and family to effectively manage asthma at home.
Joanna also manages children requiring Noninvasive ventilation and oxygen therapy, running a nurse led NIV review clinic. Joanna provides education and support for children starting NIV and Oxygen through the new NIV and sleep pathway. Joanna also supports and teaches schools and respite areas about Noninvasive ventilation and oxygen.
Joanna is currently the NPRANG treasurer, and has been on the committee since 2018.
---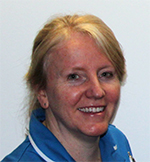 Tricia McGinnity, Paediatric Respiratory Nurse Specialist, Southampton Children's Hospital
Originally training and working in adult nursing, Tricia qualified as a Registered Sick Children's Nurse in 1993, qualified as a non-medical prescriber in 2006 and completed her BSc in Clinical Practice in 2011. Tricia has worked as a Respiratory Nurse Specialist in Southampton since 2003. Prior experience includes the role of Sister on a Paediatric Medical Unit and subsequently a Paediatric High Dependency Unit.
Tricia's current role is divided between cystic fibrosis and respiratory care. Tricia utilises prescribing and independent practitioner skills whilst running nurse led respiratory clinics and supporting the extensive Consultant Respiratory & Cystic Fibrosis Clinics. Working in a tertiary centre for paediatric respiratory care, her workload varies but includes the care of patients with difficult asthma requiring biologic treatment. Tricia was a steering group member for a research trial regarding an intervention to improve adherence for adolescents with asthma. Tricia continues to be a member of the Southampton Children's Hospital Transition Steering Group who successfully developed and implemented the 'Ready, Steady, Go' generic transition programme which has subsequently been implemented in other NHS Trusts and services nationally and internationally.
Tricia joined the NPRANG committee in April 2014 taking on the role of administrator in 2015. Tricia enjoys collaborating with the other committee members to contribute to the group network, sharing best practice and influencing policy.
---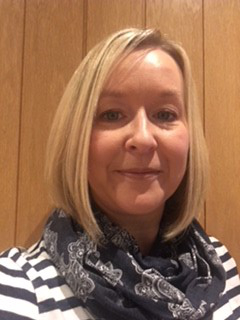 Julie Westwood
Julie qualified with a Diploma of Nursing (child branch) in 1996 and worked on a general medical ward for a number of years where she developed an early interest in respiratory conditions. She went on to complete her BSc in Nursing in 2003.
In 2010 she took up the post of asthma nurse specialist at the Royal Hospital for Sick Children in Edinburgh where she remains in post. Although based in Edinburgh, her role involves supporting clinics in a local district general hospital, St John's in Livingston. Julie has developed the service at St John's to include; a nurse led paediatric asthma clinic, a joint difficult asthma clinic with medical support from Edinburgh and more recently a transition clinic where children receive a more streamlined and planned move from paediatric to adult services. Julie qualified as a non medical prescriber in 2011 allowing her to work as an independent practitioner.
Julie has been on the NPRANG committee since 2017, taking on the role as secretary in 2018.
---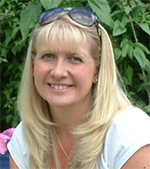 Vicky Worrall, Paediatric Respiratory Nurse Specialist, Alder Hey Children's NHS Foundation Trust
Vicky has worked as part of the Respiratory Team at Alder Hey Children's Hospital NHS Foundation Trust since 2001, with a secondment in 2015 to lead a Scoping Exercise, in collaboration with Liverpool CCG, looking at Asthma Service Transformation across the city. This involved collaboration with Primary Care, Education, Children's Services and many others and led to the development of a potential Model of Asthma Care through more integrated working.
Previously Vicky coordinated The Halton Asthma Project, working with local GPs and schools, in the Borough of Halton, to improve asthma management in school age children. 
Currently, she is an independent practitioner, providing assessment, treatment and education to maintain high standards of management of paediatric respiratory patients, providing ongoing support to empower the child and family to effectively manage their respiratory condition at home.
With a strong interest in Difficult Asthma, Vicky  has been instrumental in developing the Difficult Asthma Pathway and  the Multidisciplinary Difficult Asthma Service (MDAS) for review of difficult to control/severe asthma patients. She leads on transition of adolescent asthma patients to adult services and has developed a process of transition and strong links with the local adult asthma team. Vicky's real interest in supporting schools to manage asthma effectively means she has developed school standards, training, and supports the use of emergency salbutamol in schools.
She is a National Trainer for Education for Health and an Honorary Clinical Tutor, at Liverpool University. An active member of the North West Paediatric Respiratory Asthma & Allergy Nurses Group (PRANG) since its development, and NPRANG since its concept. She is proud to be on the Committee and enjoys the opportunity to influence paediatric respiratory care.
---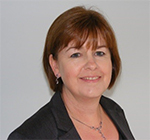 Viv Marsh, Paediatric Asthma Nurse Specialist, Dudley Respiratory Group
Viv qualified as an RGN in 1991 and as an RSCN in 1993 and since then has worked in acute paediatrics, school nursing, specialist nursing and clinical education. In her current NHS role Viv works with the Dudley Respiratory Group supporting the development of integrated services and standards for paediatric asthma care.  Alongside educational and leadership activities, Viv works part time in primary care diagnosing, reviewing and managing patients with asthma.
Viv also works as a facilitation coordinator on a research program for the University of Edinburgh. The program is a randomised control trial is looking at supported self-management of asthma in primary care and Viv works with the research team and GP practices to implement the research strategy.
Viv has a number of additional professional interests including roles on the editorial board for a nursing journal and the committee for the National Paediatric Respiratory and Allergy Nurses Group (NPRANG), writing for publication and membership of the Asthma UK Council for Health Professionals.
---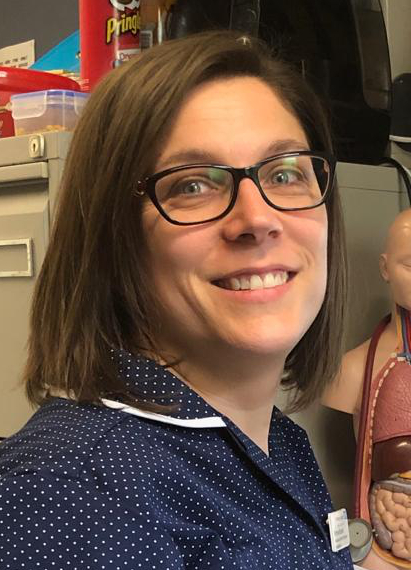 Emma Bushell, Paediatric Respiratory Nurse Specialist (Asthma).
Emma qualified as a children's nurse in 1998 and worked in general paediatrics before identifying her love of critical care medicine; specifically paediatric respiratory. Emma spent 14 years working within a tertiary care PICU where she obtained her acute skills in autonomous management and treatment of level 3 ventilated patients. Emma was an active member of the Children's Retrieval Team (CATS) in North Thames for over 10 years.
In 2015 Emma was successfully recruited as a senior nurse for a new children's respiratory service for East Berkshire, based at Wexham Park Hospital. During her time in the service Emma has completed her Spirometry training and qualification with ARTP, completed her non-medical prescribing and is now the lead nurse for a developing team.
Emma and her team won the Nursing Times Award in 2017 for Respiratory Nursing – The Asthma Bus.
Emma is one of the newer members of the National Paediatric Respiratory and Allergy Nurses Group (NPRANG), she is one of the founding members of Integrated Network for Severe Asthma Nurses (INSAN) set up in 2018.
Emma recently started her MSc – Advanced Clinical Practice - Child.
---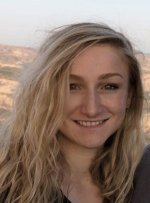 Beth Almeida, Paediatric Asthma and Allergy Clinical Specialist, Imperial College Healthcare NHS Trust (ICHNT) tertiary allergy department.
Clinically, Beth cares for moderate and severe/complex atopic patients, including severe and difficult asthmatics requiring biological treatment. Beth has completed a Postgraduate Certificate in Independent/Supplementary Prescribing and is a nurse prescriber who runs autonomous clinics as well as delivering inpatient procedures and diagnostic tests.
She is currently undertaking an Allergy MSc within Imperial College and has also obtained qualifications in Respiratory Examination, Asthma, Managing Children's Pain, various teaching and coaching qualifications, and an NVQ in Preparing to Teach in the Lifelong Learning Sector.
She has presented at both National and International conferences of allergy and asthma - such as undertaking/presenting several abstracts at the British Society for Allergy & Clinical Immunology (BSACI) conference and presenting in an asthma inhaler device training programme within an educational booth in the clinical village at the international EAACI Paediatric Allergy and Asthma Meeting (PAAM).
This year she will be chairing a debate in BSACI on asthma plans. Also, in conjunction with a colleague in Spain she has participated in an intercontinental case study competition (Comité Científico de Red de Casos Clínicos) where they received first place for the review of a paediatric patient inhaler device review case study.
---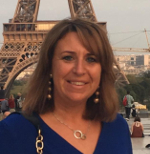 Emma Sheppard
Emma has been a registered Children's Nurse for the past 23 years, after qualifying from Nottingham University in 1996.
She worked on a busy medical ward for 15 years caring for children with complex and acute respiratory conditions.
Her passion, experience and enthusiasm led her to her current role. She started in her current role in 2012 as a Respiratory Nurse at Sheffield Children's Hospital. Over the past few years she has seen the Respiratory team develop and how the service has expanded.
She has undertaken various Respiratory related courses and more recently completed her ARTP training.
She is the lead Nurse for Transition and has presented the team's Transition work at The European Respiratory Society Conference in Paris. She previously won first prize in the poster competition at the NPRANG conference on her work regarding transition and presented at the conference.
Her current role involves running nurse-led clinics for transition patients and works closely with the adult services to ensure the adolescents have an effective and safe transition process. She has been instrumental in setting up Transition events within her trust. She also undertakes nurse-led asthma clinics and ward reviews and undertakes home visits.
She has been a member of NPRANG for the past eight years. In November 2019 she joined the NPRANG committee and feels very privileged to be a part of a wonderful organisation. She is very much looking forward to working with the committee and its members.
---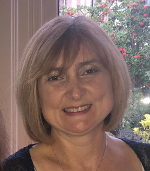 Lesley Kennedy, Paediatric Asthma/Allergy Nurse Specialist (RGN/RSCN)
Lesley works as a Paediatric Asthma/Allergy Nurse Specialist in the Northern Health and Social Care Trust (NHSCT), prior to this she was employed in a similar role at the Royal Belfast Hospital for Sick Children (RBHSC). In 1992, she was the first N. Ireland hospital based paediatric asthma nurse.
Lesley set up the Adolescent Asthma Service in the RBHSC and carried forward the Safe Asthma Discharge Pathway, winning awards at the Ulster Paediatric Society and Irish Thoracic Society. In the RBHSC Lesley was also part of the Difficult to Control Asthma team working at Tertiary Level. In the NHSCT, she is employed to set up and run the nurse led Asthma and Allergy clinics as part of the Safe Asthma Discharge Pathway, also adolescent clinics for both asthma and allergy. Lesley sits on the committee of the National Paediatric Respiratory and Allergy Nurses Group (NPRANG). Regionally she is involved with the Northern Ireland Paediatric Respiratory and Allergy Network Group (NIPRANG).
Within education, Lesley is a Visiting Lecturer at QUB; she is also regularly involved teaching medical and nursing students and has spoken at regional and national conferences.