Meet the committee
Chair: Anita Critchlow
Vice chair & website: Ann McMurray
Secretary: Pippa Hall
Treasurer: Becky Bryson
Co-treasurer: Vicky Worrall
Newsletter:  Mary Malone
Twitter:  Viv Marsh
Administrator: Tricia McGinnity
---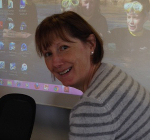 Anita Critchlow
I have worked at the Sheffield Children's Hospital NHS Foundation trust as a Respiratory Nurse Specialist for the last 14 years. I have just finished my role as Treasurer to the National Paediatric Respiratory and Allergy Nurses Group and moved on to the role of vice-chair.
I mainly care for children with asthma with some allergy component to my role. Currently, I have 2 nurse-led clinics per week for respiratory and allergy patients. I am both community- and hospital-based which enables me to review patients at home and educational settings as needed.
I manage jointly with the Respiratory Consultant the Difficult Asthma clinic which includes assessment, home visits and if necessary Omalizumab. I have also been a committee member of the Severe Asthma National Network for the last 6 years, of which the last 2 I have been Treasurer.
---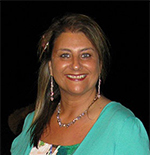 Ann McMurray, Asthma Nurse Specialist, RHSC Edinburgh
I am one of the Asthma Nurse Specialists at the Royal Hospital for Sick Children in Edinburgh. I am a reviewer on the Adolescent section of the BTS/SIGN asthma guideline. I have a particular interest in difficult asthma and have been instrumental in setting up the Omalizumab service at the hospital along with introducing the structured approach to care when dealing with difficult asthma.
I am a member of the faculty for the Scottish Allergy and Respiratory Academy (SARA) and a member of the advisory board for Asthma UK Scotland. I am keen on research and am currently working on some small projects within the respiratory team at RHSC. I am also involved with the Asthma UK Centre for Applied Research and am interested in Patient Public Involvement (PPI) especially working with the young people's group.  I was previously a committee member on SANN. I am responsible for the website (with some help!!).
---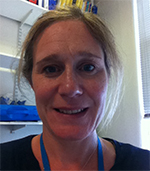 Pippa Hall, Royal Brompton Hospital, London
I am one of the Clinical Nurse Specialists in Paediatric Respiratory Care. My role is to provide support and nursing care within the MDT team for all children with non-CF Respiratory disease. A large part of my time is spent seeing children with difficult to manage asthma, although we also manage a lot of children with PCD, bronchiectasis and interstitial lung disease. I am mostly hospital based and see children in clinic and on the ward; however I occasionally visit at home if necessary.
I have been part of NPRANG for around 3 years and my current role within the group is secretary. I really enjoy being part of such a big group of respiratory and allergy nurses. The support we are able to provide each other enhances practice and of course sharing a glass of wine at our annual study day evening gathering is great too!
---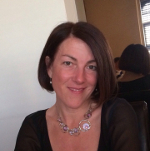 Becky Bryson
I have worked as a Paediatric Respiratory Nurse Specialist (asthma and allergy) at Wirral University Teaching Hospital Arrowe Park Hospital since 2001. I am a member of the North West Paediatric Allergy Network and also a committee member of PRANG North West, having been a member for over ten years, since it began. I am a nurse prescriber and run two nurse led Asthma clinics and one nurse led Allergy clinic per week in addition to weekly Consultant led Respiratory clinics and a monthly Adolescent asthma clinic. Our service is rapidly developing and we have recruited an Allergy support nurse to help with skin prick tests, auto-injector and inhaler education. This has made a huge difference to the running of our clinics and enables us to get through our patient lists more efficiently.
I graduated with an Allergy MSc at University of Southampton in 2011. As the author of a systematic review on sublingual immunotherapy for grass pollen allergy in children I presented a poster at the 2011 World Allergy Congress in Cancun. I am currently completing Part 2 PG Cert Ed LHE at Liverpool John Moores University, and am a National Trainer for Education for Health. I have presented nationally for NPRANG, Allergy UK and regionally for the North West Allergy Group, PRANG North West.
I am delighted to be involved in NPRANG and have been a committee member since 2013 with the role of Treasurer, and am very glad to have Vicky working alongside me in this role.
---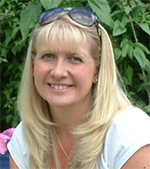 Vicky Worrall, Paediatric Asthma Nurse Specialist, Alder Hey, Liverpool
I have worked on the Respiratory Unit at Alder Hey Hospital for the past 14 years.  Prior to that, I coordinated The Halton Asthma Project.  This involved working with local GPs and schools, in the borough of Halton, to improve asthma management in school age children, across both Primary Care and Education.  As a result of this I have a particular interest in school asthma management.
My current role involves working as an independent practitioner, providing assessment, treatment and education to maintain high standards of management in both Nurse Led and Consultant Led Clinics, along with providing ongoing support to empower the child and family to effectively manage asthma at home.
I have an interest in Difficult Asthma and have been instrumental in developing the Difficult Asthma Pathway.  I am also involved in our Nurse Led Adolescent Asthma Clinic, where our adolescent patients are reviewed independently of their parents/carers and prepared for transition to the adult services.
I work closely with Primary Care colleagues and we currently meet regularly as part of a group to improve paediatric asthma management across Liverpool.
A large aspect of my role involves training both health and non-health professionals. I am a National Trainer for Education for Health and an Honoury Clinical Tutor, Reproductive and Children's Medicine, Liverpool University.
I have been an active member of the North West Paediatric Respiratory Asthma & Allergy Group (PRANG) for 11 years.
Having been an active member of NPRANG since its concept, I have recently joined the NPRANG Committee and look forward to the challenge as Co-Treasurer.
I am a keen home baker and will endeavour to provide home baked treats for the NPRANG committee meetings.
---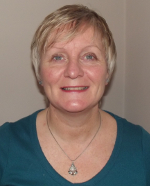 Mary Malone, Children's Respiratory Nurse Specialist, Ninewells Hospital, Dundee
I am based at Tayside Children's Hospital in Dundee. I work between hospital and community and provide support and education to children and their families with asthma and other long term respiratory conditions.
I have a weekly nurse led asthma clinic as well as a joint asthma/allergy clinic with the Allergy/Dermatology Nurse Specialist. I have a particular interest in difficult asthma and adolescent asthma and played a pivotal role in developing and implementing our local transition service which has been running since 2011. My ultimate goal would be for good medication adherence in adolescents.
I joined the NPRANG committee in 2013 and will try to bring information to you in an interesting and informative newsletter.
---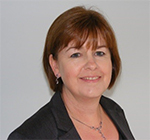 Viv Marsh, RGN, RSCN, SCPHN, PGCE, Independent Prescriber
Asthma and Allergy Clinical Lead, Education for Health.
In my role at Education for Health I am responsible for the development and provision of a wide range of asthma and allergy courses for health professionals.
I was involved in the National Review of Asthma Deaths (NRAD) and was also a member of the team who produced the Asthma Good Practice Guide for Children. I work with Asthma UK and am a member of their Council of Healthcare Professionals and also the UK Inhaler Group who have recently published a set of National Standards for effective inhaler technique.
I joined the NPRANG committee in 2013 and will be supporting the development of the website and Twitter. 
---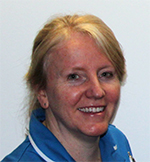 Tricia McGinnity, Southampton Children's Hospital
I have worked as a Respiratory Nurse Specialist in Southampton since 2003. Prior experience includes the role of Sister on a Paediatric Medical Unit and subsequently a Paediatric High Dependency Unit.
My current role is divided between Cystic Fibrosis and Respiratory. I am a nurse prescriber; currently running alternate week nurse led respiratory clinics and supporting the extensive Consultant Respiratory & Cystic Fibrosis Clinics alongside excellent nurse specialist colleagues. Working in a tertiary centre for paediatric respiratory care, my workload varies but includes the care of patients with Difficult Asthma & the Omalizumab service. I have had the opportunity to be a steering group member for a research trial regarding an intervention to improve adherence for adolescents with asthma. I am a member of the Southampton Children's Hospital Transition Steering Group who have developed and implemented the 'Ready, Steady, Go' generic transition programme which has subsequently been implemented in other NHS Trusts and other services internationally.
I am currently the administrator for the NPRANG committee and enjoy collaborating with the other members to share best practice, influencing policy and contributing to the group network.
---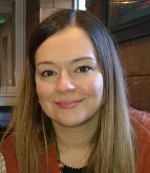 Laura Kandola, Paediatric Respiratory Clinical Nurse Specialist, University Hospitals Coventry and Warwickshire NHS Trust
I am a newly appointed NPRANG committee member. I am the only Paediatric Respiratory Clinical Nurse Specialist at University Hospitals Coventry and Warwickshire (UHCW). Our paediatric unit consists of 64 general inpatient beds with a level 2 High Dependency unit with 4-6 beds (dependent on season) with the ability to support high-flow oxygen, CPAP and stabilisation of the critically ill child. We work in partnership with the KIDS retrieval team at Birmingham Children's Hospital.  The unit also supports a large case load of children with Cystic Fibrosis and I work closely with our Paediatric respiratory Consultants at the Trust as well as liaising closely with Birmingham Children's Hospital, Royal Brompton Hospital and Great Ormond Street for patients with complex care needs. My role started as a new development at UHCW in May 2014. After obtaining qualifications in Asthma, Health Assessment and Non-Medical Prescribing and through substantial support from the paediatric medical team, I am now working as an autonomous practitioner advocating the improvement of care quality and management of patients with Asthma and Bronchiolitis. Over time, I hope to develop a team at UHCW in order to support more aspects of respiratory care.
My main role supports patients with Asthma/ wheezing disorders and Bronchiolitis. However, I overlap inpatient and outpatient services and support the High Dependency Unit during demanding periods. I run a nurse-led respiratory clinic around 3 times a month.  I am involved in the Paediatric Respiratory Transitional Care clinic and Consultant-led Respiratory clinic. I have developed and implemented nurse-led management and discharge of infants with bronchiolitis and take the lead in training and evaluating progress. I am representing NPRANG at the British Lung Foundation Bronchiolitis Coalition, looking to raise awareness of the disease in order to improve patient outcomes.
---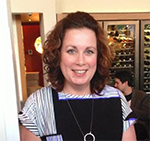 Sue Frost, Birmingham Children's Hospital
I am Respiratory Nurse Specialist with the lead responsibility for all non-CF respiratory nursing. I have been a respiratory nurse at Birmingham Children's for 20 years and prior to that worked for 3 years as a paediatric respiratory nurse specialist at Gloucestershire Royal Hospital.
Birmingham Children's Hospital is a Tertiary Centre for Respiratory care, this has meant a workload that covers Non-Invasive ventilation, sleep, oxygen dependent children and non-CF bronchiectasis. I have a particular interest in difficult asthma and which has led the development of the hospital's Omalizumab service which was introduced alongside the introduction of a structured approach to care of patients with difficult asthma. I am a nurse prescriber and work independently running two to three nurse led clinics per week.
I have recently stood down as the chair of NPRANG and look forward to working with the committee and to supporting the new chair.
---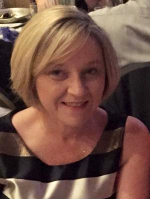 Lynfa Day
I am the newest member of the NPRANG committee and the first representative to be appointed from Wales. I have worked as a clinical nurse specialist in Paediatric Respiratory, Allergy and Eczema for the past fourteen years based within a local District General hospital within Cwm Taf University Health Board. Along with other members of the team we provide support for children within the hospital and the local community which is recognised as having challenging health needs with large pockets of deprivation.
I run nurse led clinics for asthma and eczema and provide nursing support for children with Allergy as part of the multi-disciplinary team. Education forms a large part of my role; I provide training for children and their families, school staff as well as other health care professionals.
I have been instrumental in developing a very busy nurse-led service for children with atopic eczema which has been accepted for a poster presentation at the Welsh Chief Nursing Officers Conference this year.