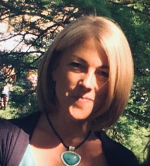 I have worked as a Paediatric Respiratory Nurse Specialist (asthma and allergy) at Wirral University Teaching Hospital Arrowe Park Hospital since 2001. I am a member of the North West Paediatric Allergy Network and also a committee member of PRANG North West, having been a member since it began in 2002. I have been involved with the BSACI as a committee member of the Nurses in Allergy group as Conference Rep for the Allied Health arm of the BSACI Conference planning team. I am an independent nurse prescriber and run two nurse led Asthma clinics and one nurse led Allergy clinic per week in addition to weekly Consultant led Respiratory clinics and a monthly Adolescent asthma clinic. Our service is rapidly developing and we have two Allergy support nurses to help with skin prick tests, management plans, auto-injector and inhaler education. In addition we are lucky to have a dedicated paediatric dietitian in our allergy team.
I graduated with an Allergy MSc at University of Southampton in 2011. As the author of a systematic review on sublingual immunotherapy for grass pollen allergy in children I presented a poster at the 2011 World Allergy Congress in Cancun. I have the Post Graduate Certificate in Education LHE, and I am a National Trainer for Education for Health and visiting lecturer at Chester University. I have presented nationally for NPRANG, BSACI, Allergy UK and regionally for the North West Allergy Group, PRANG North West.
I am delighted to be actively involved in NPRANG and have been a committee member since 2013 with the role of Treasurer, and I am now enjoying working with Ann as Vice Chair.