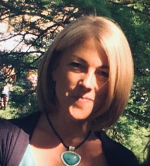 Becky
Bryson
Education Sub-committee
Having now changed my direction in 2022 towards education I am currently a Senior Lecturer at the University of Chester, preparing the children's nurses of the future. Having worked for over 20 years as a Paediatric Respiratory Nurse Specialist (asthma and allergy) at Wirral University Teaching Hospital Arrowe Park Hospital. As an independent nurse prescriber, I have run nurse led paediatric and adolescent Asthma and Allergy clinics and have extensive experience in the management of these conditions.
I have been an active member of the Northwest Paediatric Allergy Network and I am a committee member of PRANG Northwest since it began in 2002. I have been involved with the BSACI as a committee member of the Nurses in Allergy group as Conference Rep for the Allied Health arm of the BSACI Conference planning team.
I graduated with an Allergy MSc at University of Southampton in 2011. As the author of a systematic review on sublingual immunotherapy for grass pollen allergy in children I presented a poster at the World Allergy Congress in Cancun. I am a Teaching Fellow and have PG Cert Education LHE, and I am a National Trainer for Education for Health, and I am a tutor for the Rotherham Respiratory Advancing Paediatric Asthma module. I have presented nationally for NPRANG, BSACI, Allergy UK and regionally for the Northwest Allergy Group, PRANG Northwest.
I am delighted to continue my active involvement with NPRANG and have been a committee member since 2013 with the role of Treasurer, Vice Chair and now continuing my involvement within the education sub-committee.