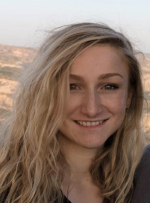 Beth
Almeida
Paediatric Asthma and Allergy Clinical Specialist, Imperial College Healthcare NHS Trust (ICHNT) tertiary allergy department
Clinically, Beth cares for moderate and severe/complex atopic patients, including severe and difficult asthmatics requiring biological treatment. Beth has completed a Postgraduate Certificate in Independent/Supplementary Prescribing and is a nurse prescriber who runs autonomous clinics as well as delivering inpatient procedures and diagnostic tests.
She is currently undertaking an Allergy MSc within Imperial College and has also obtained qualifications in Respiratory Examination, Asthma, Managing Children's Pain, various teaching and coaching qualifications, and an NVQ in Preparing to Teach in the Lifelong Learning Sector.
She has presented at both National and International conferences of allergy and asthma - such as undertaking/presenting several abstracts at the British Society for Allergy & Clinical Immunology (BSACI) conference and presenting in an asthma inhaler device training programme within an educational booth in the clinical village at the international EAACI Paediatric Allergy and Asthma Meeting (PAAM).
This year she will be chairing a debate in BSACI on asthma plans. Also, in conjunction with a colleague in Spain she has participated in an intercontinental case study competition (Comité Científico de Red de Casos Clínicos) where they received first place for the review of a paediatric patient inhaler device review case study.